FAQ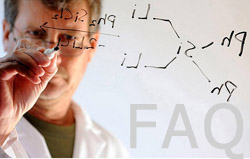 1. Who is Shanghai Skyblue Chemical Co., Ltd.?
Located in the beautiful Pudong New Area, Shanghai Skyblue Chemical Co., Ltd. is a private chemical enterprise and is engaged in the operation of agrochemicals.
2. What can we do for you?
To meet customers' different demands, at present we are supplying more than seventy products in the field of insecticides, fungicides, herbicides, pesticide synergists and other relative agrochemicals, not only technical grade, but also formulations.
3. What products do we strongly recommend to our customers?
We strongly recommend Piperonyl Butoxide as a synergist for insecticides, Fenoxaprop-p-ethyl as a effective herbicide, and those insecticides for household & public health, such as Bioallethrin, D-allethrin, D-cyphenothrin, D-tetramethrin, Esbiothrin, Phenothrin, etc.
4. What formulations do we supply?
We can supply diverse kinds of formulations on regular basis such as wettable powder (WP), water dispersible granules (WDG), water soluble powder (SP), suspension concentrate (SC), flowable concentrate for seed treatment (FS), soluble concentrate (SL), emulsifiable concentrate(EC), micro-emulsion(ME), etc.
5. Can we supply tailored products beyond our usual ones to meet your demands?
Yes. Please do not hesitate to tell us your requirements, and we will make sample product and arrange the mass production when getting your satisfaction.
6. Are samples supplied?
Yes, we can supply samples accordingly.
7. In what way we deliver our products?
Usually we deliver products to overseas customers by shipping from Shanghai seaport or by air transportation from Shanghai airport.